Do You Trust Your Environmental, Social, and Governance (ESG) Data?
Doing what you say you're going to do has always been important, but for Environmental, Social, and Governance (ESG) efforts, assurance is the holy grail. CEOs and Boards want to ensure that their companies are adhering to a documented ESG strategy, and accurately reporting ESG results. Investors want to have confidence in their assessments of those companies prior to making investments.
Earlier this year, a report jointly produced by the Internal Audit Foundation, the Institute of Internal Auditors (IIA), and Ernst & Young LLP (EY) reported on a 2021 survey that explored the role of traditional auditors in the ESG process. Among their key findings, Roberts et al. (2022) reported that:
91% of respondents have ESG programs in place or are planning for the near future
62% of ESG initiatives are owned by CEOs or the Board
~66% of respondents will leverage professional services for advisory work and audits of internal controls over the next year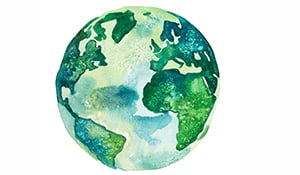 Clearly, high quality ESG metrics depend on solid data flows and effective data management. But all too often, organizations aren't addressing these issues completely. Even in companies with established ESG programs and reporting, many do not sufficiently involve their internal auditors in a consequential way. When they are involved, internal auditors aren't able to get deep enough visibility into the data flows and the information that is produced to meaningfully assess whether the stakeholders are getting solid metrics.
The problem won't organically resolve as time goes on. Why? Because, according to the report, "many organizations are still using informal processes and manual data collection for key ESG metrics which will need to be enhanced, as this data receives more scrutiny in the market and by regulators."
In addition, greater attention to ESG integrity in the upcoming decade is expected: "The U.S. Securities and Exchange Commission (SEC) has been signaling it is on the path toward regulated climate and ESG disclosures." This means, in the near future, publicly traded companies in the U.S. at a minimum will be required to enforce greater discipline around data management and governance for their ESG reporting.
Lack of alignment on ESG data and ESG performance standards can be resolved. By incorporating data quality audits early in your ESG planning process, you can more effectively support your internal auditors by proactively managing the quality of incoming data received by ESG data and ratings providers, monitoring data processing pipelines to ensure that they are producing output that meets your expectations, and catching issues early so they don't wreak havoc.
Monitoring and tracking ESG goals and metrics, and getting a clear view of ESG performance, relies on proactive data quality management. The quality and impact of your business decisions related to ESG focus areas does too.
Ultranauts helps companies establish and continually improve data quality through efficient, effective data governance frameworks and other aspects of data quality management systems (DQMS), especially high impact data value audits. If you need to improve the quality of data in an existing fixed asset management (FAM) software system, Ultranauts can also quickly help you identify opportunities for improvement that will drive value, reduce costs, and increase revenue.


Additional Reading:
Roberts, S., Ogunnaike, O., Uwasomba, M., Wong, S., & Munaretto, A. (2022). Prioritizing Environmental, Social, and Governance: Exploring Internal Audit's Role as a Critical Collaborator. Internal Audit Foundation, Lake Mary, Florida.